This is a tale of two companies.  Their experiences clearly illustrate the importance of an effective communication strategy to your bottom line.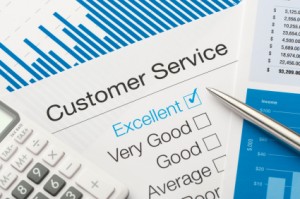 Both companies manufacture industrial equipment.  The first company has very innovative equipment.  They have features their competitor does not have and, as a result, the total lifetime cost of their equipment is actually much lower.  It is manufactured under very tight quality standards and is a marvel of engineering.  Let's call them The Innovator.
The second company manufactures the same type of equipment.  It is not particularly innovative.  It works well but is more prone to breakdowns and although the initial price is lower, the total lifetime cost for maintenance and utilities is significantly higher.   What they are very good at is building their company around responsiveness to prospects and customers.  Let's call them The Communicator.
Guess which company has the lion's share of the spoils?  It isn't the company with the most innovative features and lowest cost of ownership.  The Communicator has double the market share of their competitor.
The Communicator:
Does a great job of responding to sales inquiries.  You can reach them 24×7 through a variety of mediums (ex. website form, e-mail, phone call, etc.) and get an immediate response.  If you call, you always speak with someone "live" rather than being dumped into voice mail.
Has a process for qualifying sales prospects and scheduling appointments with salespeople immediately.
Takes an educational approach and has designed a series of scheduled touches that delivers real value to potential clients.
Has a 24-hour centralized toll-free service hotline.  Customers don't have to figure out which service center they need to call, someone is always available and a service technician is dispatched immediately if they are calling about an emergency.
Is proactive about scheduling outbound calls to customers to perform customer satisfaction surveys, to let them know about promotional programs and rebates, to schedule preventative maintenance visits and to set up appointments for salespeople when it is time for service contract renewals.
The Innovator:
Has no real communication plan.  Some sales inquiries get a response and others sit in voice mail for days.
Does not make sales territories clear.  This creates delays in reaching the right salesperson.  Worse yet, poor communications between headquarters and field sales people has even resulted in missed appointments.
Makes individual salespeople solely responsible for maintaining regular communications with potential clients.  They are given little guidance and depending on their schedules, deliver wildly differing levels of follow-through.
Has a decentralized network of service locations.  Clients are responsible for figuring out which one to call. There is no consistent process for providing 24-hour service support so it is difficult to ensure that emergencies get same day service.
Doesn't have any type of scheduled outbound contacts.  Again they rely on busy salespeople and get very inconsistent results.
Having a great product is not enough if your marketplace views you as unresponsive.  Good communication helps you build long-term relationships and create ongoing sales opportunities.  That awareness has enabled a company with an average product to sell twice as much as their competitor.
Are you consistently responsive to your prospects and clients?  Do you have an effective communication strategy?
This blog was written by Laurie Leonard, the President of SUITE 1000, a U.S. based national telephone answering service, inbound call center and outsourced call center service. Her company has specialized in handling legal intake, sales leads, email lead response, appointment scheduling, customer service and help desk calls for over 20 years.