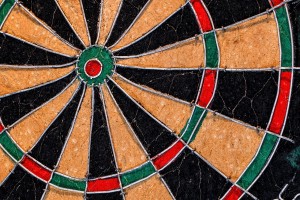 Today, a lot of attention is focused on enhancing a business's Internet presence. Marketing firms push website improvements, social media, and pay-per-click, with online tracking mechanisms the gold standard.
Unfortunately, the hard truth is online tracking is never enough alone. An offline process for tracking response and reporting process is needed to ensure marketing dollars hit the mark. Why?
Not every lead will reach out via the web. Often, the hottest leads will pick up the phone and call. Since Google Analytics won't know they've called, how are you going to track your hottest leads?
It's not enough to simply make a note of how each lead makes initial contact. How a prospect makes contact is not necessarily the way they learned of a business. For instance, a prospect may have filled out a form online, but only a current client referred them. Or maybe they called, but only after seeing the phone number in a print marketing piece.
Putting tracking mechanisms in place for all of the avenues a lead may take to find you (website, email, online ads, referrals, etc.) will help you identify the hottest leads sources and the most effective campaigns. Ask these questions every time the phone rings:
How did you hear about us? (Beginning with a broad question will help identify unexpected sources as well as the more common ones.)
If you were found online, was it through a search engine or referral link?
What search engine did they use, or what was the name of the website where they found the link?
What did they like that prompted them to contact you? (Something on your website, something a friend told them, or something they read via a third party?)
Why not ask for this information via an online form? Keep in mind, the more questions a prospect is required to fill out online, the more likely the lead will abandon the process. Instead, ask these questions during an inbound phone inquiry or during an outbound call made to follow up on an e-mail or phone submission.
If you outsource your sales calls, your telephone answering service partner should be able to deliver useful, detailed data as outlined in this process. A consistent process for tracking information from leads and a method for including it in an overall monthly marketing performance report will keep you working smarter and seeing results.




This blog was written by Laurie Leonard, the President of SUITE 1000, a U.S. based national telephone answering service, inbound call center and outsourced call center service. Her company has specialized in handling legal intake, sales leads, email lead response, appointment scheduling, customer service and help desk calls for over 20 years.